XOVI NOW is only available for Plesk Partners at the moment. Become a partner NOW!
Optimize your
Google rankings.
NOW!

XOVI NOW is our modern approach to tackling the complexity of SEO. Our goal is to help you improve your website visibility and quality.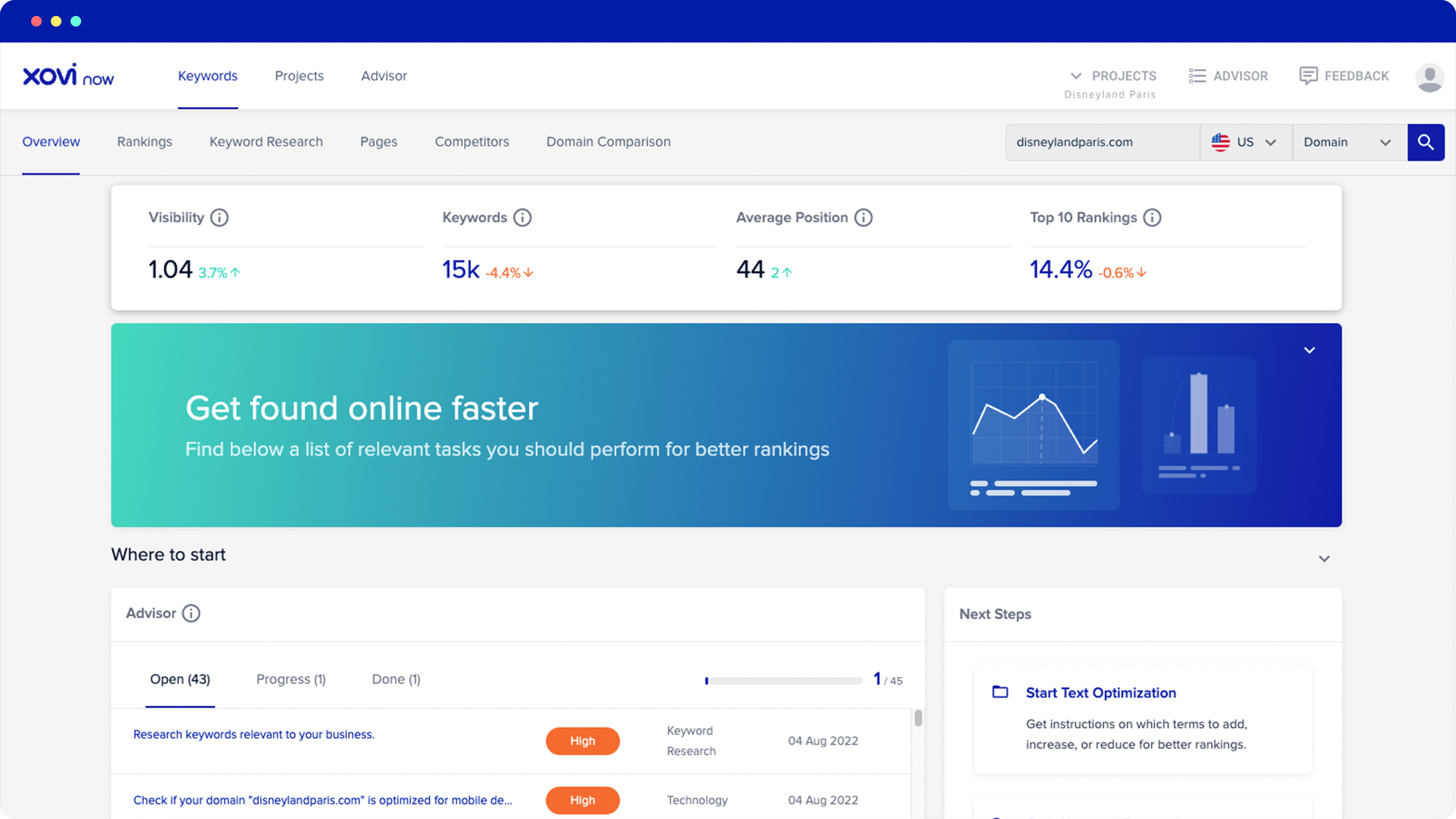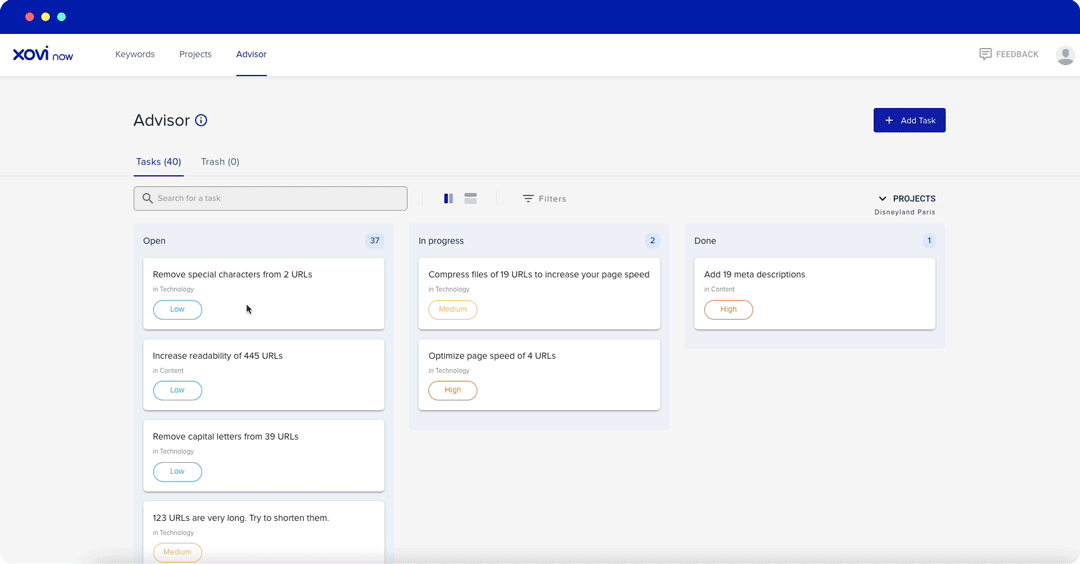 87 Tasks for your SEO success
With the XOVI NOW Advisor, you get a concrete and detailed task list with SEO measures that help you to be found better in search engines. Up to 87 generic and individual tasks are possible. How many there are for your project depends on the current optimization level of your website. Let's find out together.
Discover new keywords and user questions that are relevant to your success. Monitor your keyword rankings and those of your competitors. Manage and group your keywords - no more Excel exports. Identify the potential of individual keywords and optimize your SEO strategy.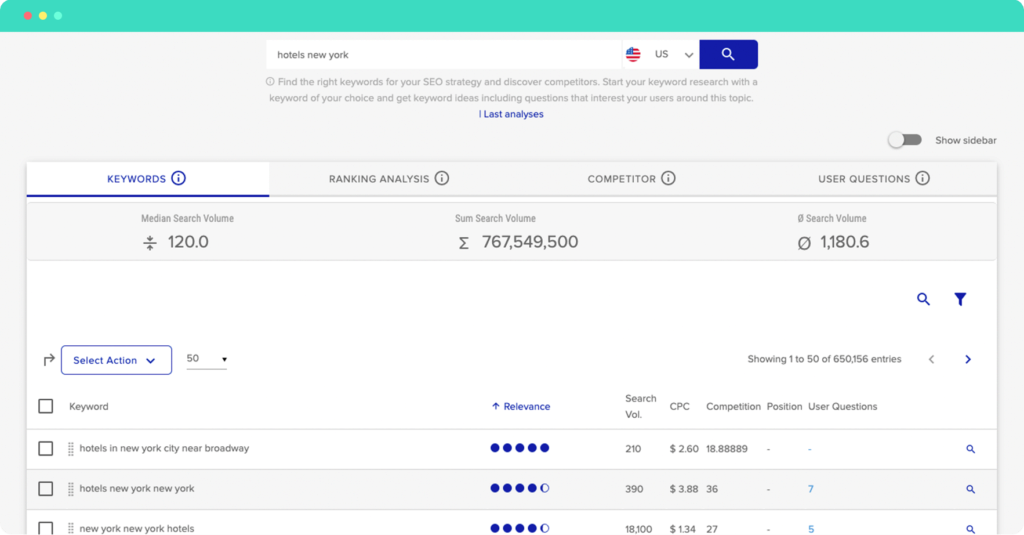 Track your success
With our keyword monitoring tool, you can create and monitor your keywords. Analyze their performance over time and react to changes in your rankings. The keyword monitoring tool focuses only on the keyword rankings that are really relevant to your business or your customers.
Scan your website
The website analysis of our XOVI NOW Site Audit tool facilitates your daily SEO work. It is your basis for an effective on-page optimization. These are your options: Technical optimization, content optimization, pagespeed optimization.
XOVI NOW Text Optimization
Optimize your content
Tailor your content to the right keyword! XOVI Text Optimizer helps you to use essential topics and terms in the right frequency. Increase the quality of your content for better rankings and satisfied users.

1 Project
1 Full-access Accounts
0 Read-only Accounts
 SEO Advisor
 Keyword Tracking
Keyword Updates: weekly
500 Tracked Keywords
 Keyword Research
 Competitor Benchmarking
2 Competitors per Project
 Site Audit
2,500 Pages per Site Audit Crawl
 Reporting
 Whitelabel Reporting

5 Projects
2 Full-access Accounts
1 Read-only Accounts
 SEO Advisor
 Keyword Tracking
Keyword Updates: daily
2,500 Tracked Keywords
 Keyword Research
 Competitor Benchmarking
3 Competitors per Project
 Site Audit
10,000 Pages per Site Audit Crawl
 Reporting
 Whitelabel Reporting

30 Projects
5 Full-access Accounts
12 Read-only Accounts
 SEO Advisor
 Keyword Tracking
Keyword Updates: daily
5,000 Tracked Keywords
 Keyword Research
 Competitor Benchmarking
6 Competitors per Project
 Site Audit
50,000 Pages per Site Audit Crawl
 Reporting
 Whitelabel Reporting